Funding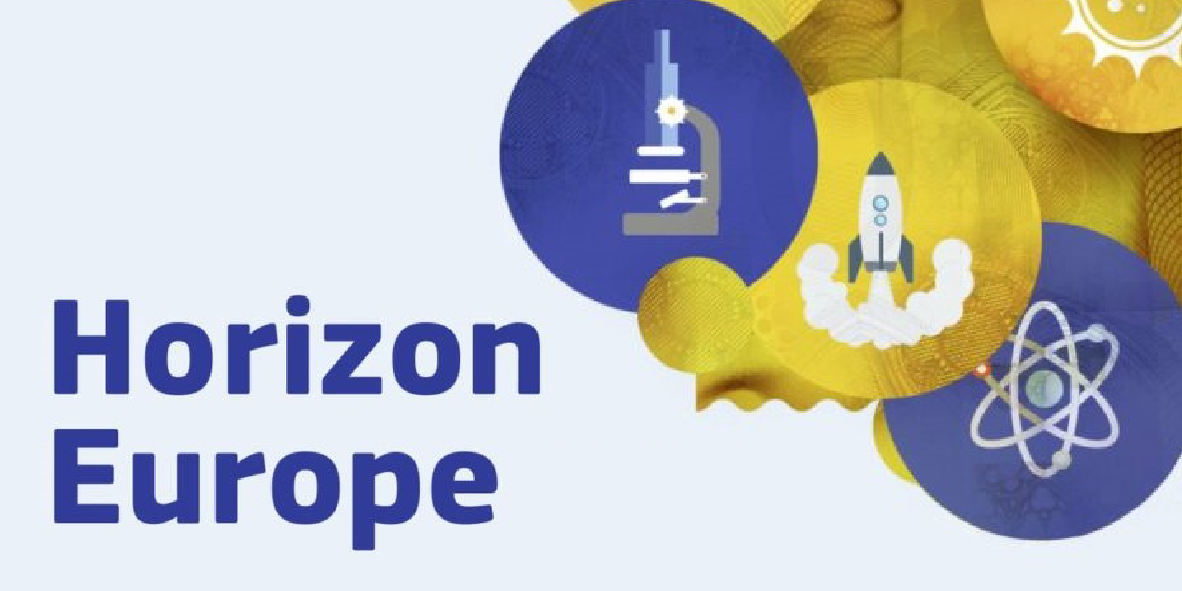 Horizon Europe
Horizon Europe is a planned 7-year European Union scientific research initiative meant to succeed the current Horizon 2020 program.
Horizon Europe has three pillars.
The Excellent Science pillar supports frontier research projects designed and driven by researchers through the European Research Council (ERC). It also funds fellowships and a mobility of researchers through Marie Skłodowska-Curie Actions, and invests in world-class research infrastructures
The Global Challenges and European Industrial Competiveness pillar supports research into societal challenges, reinforces technological and industrial capacities, and sets EU-wide missions with ambitious goals tackling some of our biggest problems (health, climate change, clean energy, mobility, security, digital, materials, etc.). It will also support partnerships with Member States, industry and other stakeholders to work jointly on research and innovation. It includes action by the Joint Research Centre that supports EU and national policymakers with independent scientific evidence and technical support.
The Innovative Europe pillar aims to make Europe a frontrunner in market-creating innovation and SME growth through the European Innovation Council. It will help develop the overall European innovation landscape. The European Institute of Innovation and Technology (EIT) will continue to foster the integration of business, research, higher education and entrepreneurship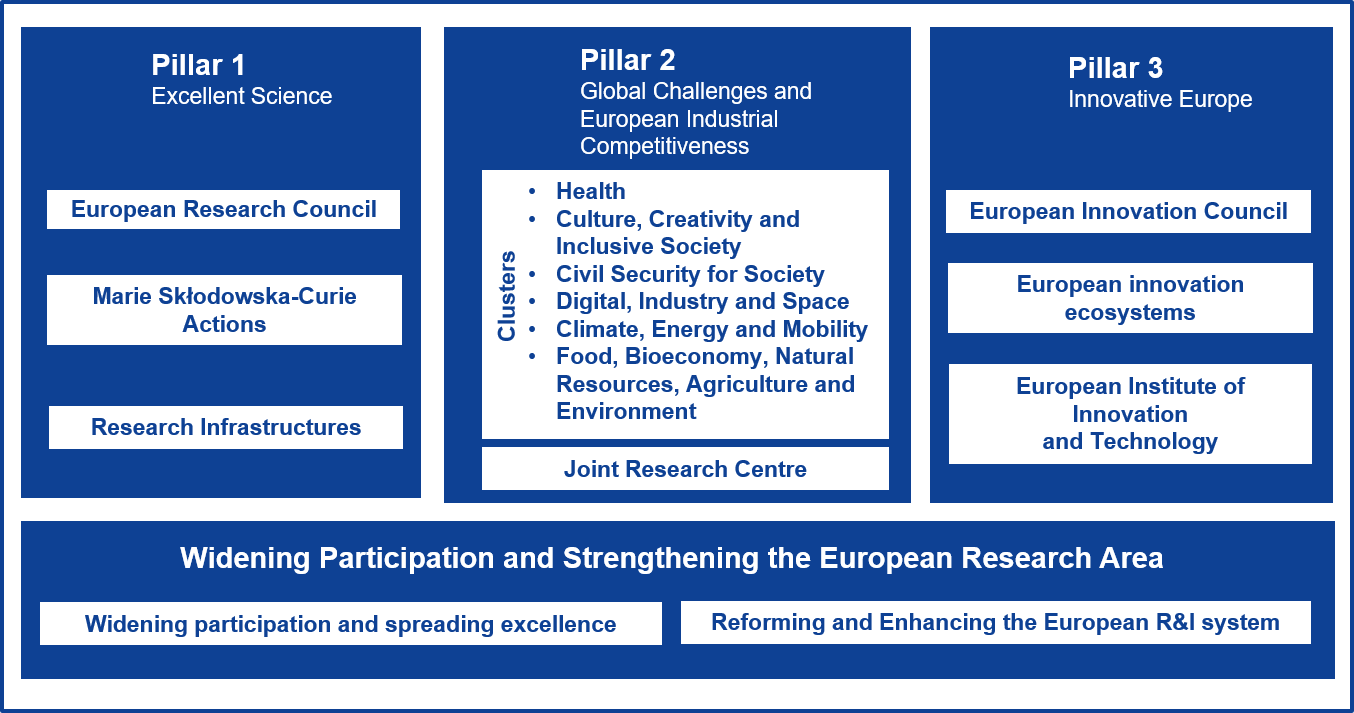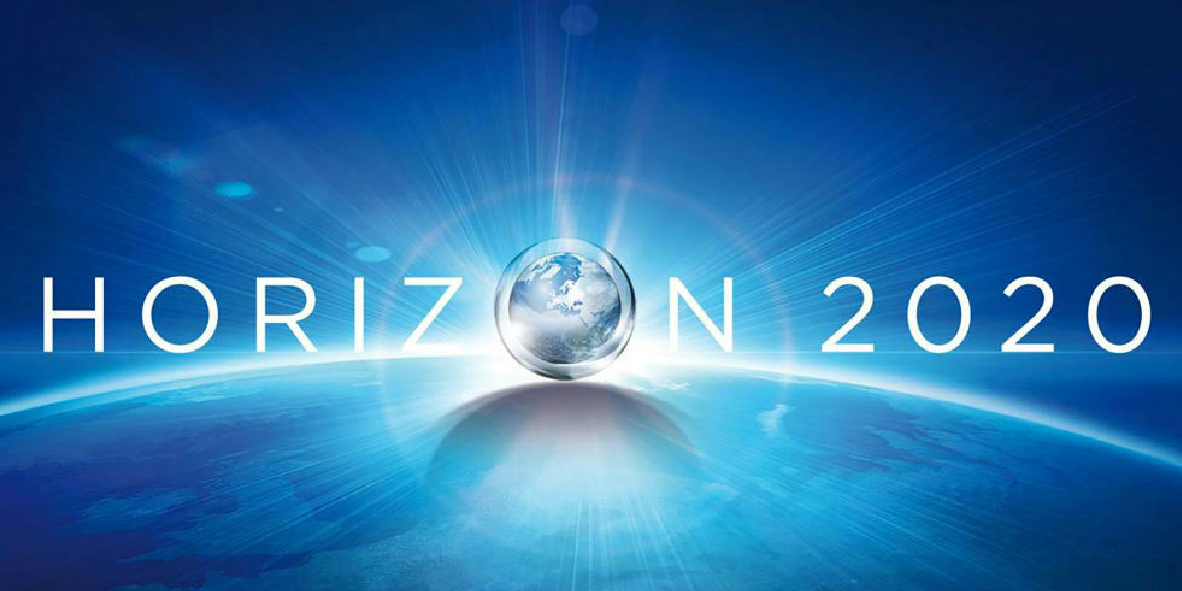 Horizon 2020
Horizon 2020 is the financial instrument implementing the Innovation Union, a Europe 2020 flagship initiative aimed at securing Europe's global competitiveness.
Seen as a means to drive economic growth and create jobs, Horizon 2020 has the political backing of Europe's leaders and the Members of the European Parliament. They agreed that research is an investment in our future and so put it at the heart of the EU's blueprint for smart, sustainable and inclusive growth and jobs.
By coupling research and innovation, Horizon 2020 is helping to achieve this with its emphasis on excellent science, industrial leadership and tackling societal challenges. The goal is to ensure Europe produces world-class science, removes barriers to innovation and makes it easier for the public and private sectors to work together in delivering innovation.
Horizon 2020 is open to everyone, with a simple structure that reduces red tape and time so participants can focus on what is really important. This approach makes sure new projects get off the ground quickly - and achieve results faster.
The EU Framework Programme for Research and Innovation will be complemented by further measures to complete and further develop the European Research Area. These measures will aim at breaking down barriers to create a genuine single market for knowledge, research and innovation.